Why Dehydration Is An Occupational Hazard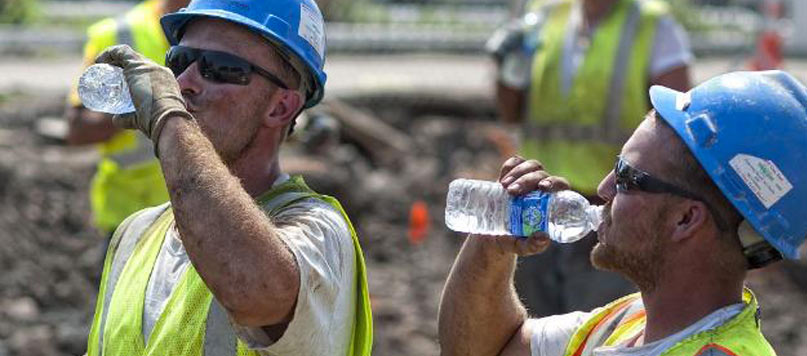 The symptoms of dehydration are recognizable to most: increased thirst, dry mouth, and even a headache are the body's more obvious ways of signaling when to refill that water bottle. Less obvious, however, are the gradual impairments to central nervous system function. In the workplace setting, some may be tempted to "work through it" and delay water breaks to avoid interrupting their job tasks—but allowing dehydration to escalate ultimately compromises the ability to work safely and accurately. Here's why optimal fluid intake is a key aspect of productivity and occupational safety, along with best practices to keep your employees properly hydrated.
The dehydrated brain
Water plays a critical role in how our brains function. In the same way that fatigue can make one's daily routine seem more burdensome, dehydration is one of many factors that impair our ability to perform certain tasks. Because the brain is 73% water, staying hydrated is key to properly maintaining cerebral blood flow—studies show that it takes only a 2% body fluid deficit to begin adversely impacting cognitive function [1].
The prevailing theory is that attention is a finite resource, with each cognitive task competing for a certain amount of the brain's processing power. When the body starts getting dehydrated, the sensation of thirst kicks in and essentially strong-arms these other processes out of the way. The areas of the brain that control regulatory function, thought, wakefulness, and perception are the most vulnerable to the effects of dehydration; in terms of behavior, this is manifested through temporary impairments of mathematical ability, hand-eye coordination, short-term memory, reaction time, and general concentration [3]. As the body loses more fluid, the mental symptoms of dehydration grow more intense as acute confusion and eventually delirium begin to set in.
These findings carry safety implications for any job tasks that require peak cognitive functioning, from manual material handling to air traffic control [4]. Although many hydration studies focus on athletic performance, there has also been significant research on how dehydration compromises work ability. One example is a recent study of airline pilots; researchers found that dehydration significantly impaired the accuracy and precision with which pilots were able to perform navigational tasks. The performance impairments caused by dehydration—particularly postural control—have also proven consistent when evaluated in both occupational and military settings [8].
Hydration best practices: separating fact from fiction
The scientific consensus seems to be that thirst is the best guide to staying adequately hydrated. However, given 1) the cognitive impairments of dehydration and 2) the fact that the sensation of thirst is often delayed for physically active and/or elderly individuals, it's helpful for people to have at least a general idea of how much fluid they should be drinking. The question remains: How much water is enough?
Hydration is not one-size-fits-all
The "8 glasses of water a day" rule traces back to a misinterpreted recommendation issued over half a century ago by the U.S. Food and Nutrition Board [5]. Researchers have since concluded that this statement holds almost no scientific validity for two main reasons: first, the idea that a single dietary recommendation is universally applicable; second, that literally drinking water is the only way to stay hydrated.
On an individual basis, the amount of water you need varies significantly based on height, weight, physical activity, heat stress, and humidity. For example, eight cups of fluids per day may be suitable for a sedentary person with a low BMI, yet completely inadequate for a utility worker in a warmer climate. A more accurate reference point for determining recommended fluid intake is simply to divide your body weight in half—the USDA recommends drinking  ½ ounce for every pound you weigh. For the physically active, the American College of Sports Medicine also recommends adding on at least 8 ounces of fluids for every half hour of physical activity [6].
Fluid intake vs. total water intake
The Institute of Medicine's general recommendations for healthy, relatively sedentary adults are as follows: 125 ounces of water per day for men, and about 91 ounces for women [7]. However, these recommendations are for total water intake, which may be misleading when you consider that there are other ways we consume water without even realizing it. Although about 70% of this is met by drinking fluids, we get the other 30% from the water content in the foods we eat—that means that the standard fluid recommendation is 63 ounces a day for women and 87 ounces for men. The category of fluids is not by any means limited to water, which means that coffee, tea, milk, juice, and other beverages count towards daily fluid intake.
Are some beverages "more hydrating" than others?
Drinking water isn't necessarily more hydrating than any other beverage, but it's better for you in the sense that it does not contain the exorbitant amounts of refined sugar typically found in sodas and deceptively branded "vitamin water". Another point of confusion is the claim that popular sports drinks are somehow formulated to hydrate the body more efficiently. Numerous sports medicine studies have proven that common drink additives (such as protein or fructose) do not significantly increase hydration, even for performance athletes. However, there's still a degree of truth to this claim—the high sodium content in these beverages does help stimulate thirst and replenish the electrolytes lost through sweat and urination. While sports drinks with at least 15 grams of sodium per ounce may benefit athletes and industrial workers, those with sedentary jobs are likely better off sticking to water.
Prioritizing workplace hydration is a proactive measure that serves to advance both employee well-being and organizational productivity. In addition to physically strenuous job tasks, factors such as prolonged shifts, heavy protective clothing, and extreme temperatures put workers at a heightened risk of dehydration.  The role of the occupational health professional is to ensure that all employees—particularly the most susceptible to involuntary dehydration—are properly educated on hydration best practices, given access to water and low-sugar electrolyte drinks, and encouraged to take frequent water breaks.
References
Wilson, M., & Morley, J. (2003). Impaired cognitive function and mental performance in mild dehydration. European Journal Of Clinical Nutrition, 57, S24-S29. http://dx.doi.org/10.1038/sj.ejcn.1601898
Judelson, D., Maresh, C., Anderson, J., Armstrong, L., Casa, D., Kraemer, W., & Volek, J. (2007). Hydration and Muscular Performance. Sports Medicine, 37(10), 907-921. http://dx.doi.org/10.2165/00007256-200737100-00006
Gauchard, G., Gangloff, P., Vouriot, A., Mallié, J., & Perrin, P. (2002). Effects of Exercise-Induced Fatigue With and Without Hydration on Static Postural Control in Adult Human Subjects. International Journal Of Neuroscience, 112(10), 1191-1206. http://dx.doi.org/10.1080/00207450290026157.
Lindseth, P., Lindseth, G., Petros, T., Jensen, W. and Caspers, J. (2013). Effects of Hydration on Cognitive Function of Pilots. Military Medicine, 178(7), pp.792-798.
Valtin, H. (2002). "Drink at least eight glasses of water a day." Really? Is there scientific evidence for "8 × 8"?. American Journal Of Physiology – Regulatory, Integrative And Comparative Physiology, 283(5), R993-R1004. http://dx.doi.org/10.1152/ajpregu.00365.2002
Casa, D., Clarkson, P., & Roberts, W. (2003). American College of Sports Medicine Roundtable on Hydration and Physical Activity: Consensus Statements. In American College of Sports Medicine Roundtable. Storrs, CT: Current Science.
Institute of Medicine. (2005). Dietary Reference Intakes for Water, Potassium, Sodium, Chloride, and Sulfate. Washington, DC: The National Academies Press. Retrieved from https://doi.org/10.17226/10925
Murray, B. (2007). Hydration and Physical Performance. Journal Of The American College Of Nutrition, 26(sup5), 542S-548S. http://dx.doi.org/10.1080/07315724.2007.10719656
You may be interested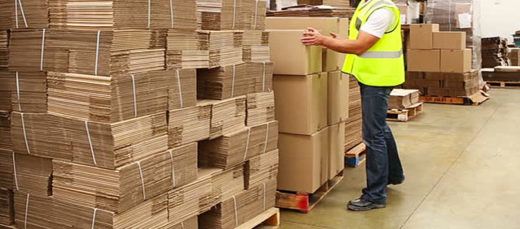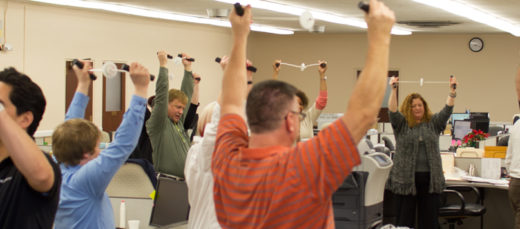 Why Exercise Belongs in the Workplace
Jacqueline Victoria
-
May 04, 2017
Although the physical benefits of exercise are already familiar to most, new evidence suggests that exercising in the workplace has…